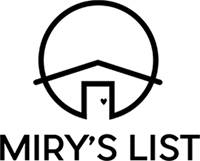 Miry's List
is a non profit organization dedicated to welcoming new arrival refugee families into Los Angeles communities through inspired crowdsourcing solutions.

What is a Refugee? — This animated video walks children through what it means to be a refugee and how people might become refugees.
Kids, refugees, questions: 'What is it like to have no home?' — British children and child refugees ask and answer questions about the refugee crisis.
Sesame Street and the IRC Team Up for Refugee Children — This short video introduces IRC and Sesame Street's efforts to provide services for children affected by the refugee crisis.
''Sesame Street' Introduces Rohingya Muppets To Help Ease Child Refugees' Trauma | NBC News — This short NBC news clip highlights the introduction of Rohingya Muppets.
Teenagers Meet A Refugee | Kids Meet | HiHo Kids — This video shows an interview between peer age groups (teenagers) discussing what is one person's experience as a refugee from the DRC (mentions trauma/violence/war).
Children Living in Refugee Camps Speak About What They've Lost | UNICEF USA — Iraqi and Syrian children, living in refugee camps, speak about what they've lost and what they hope for the future.
Hiba's Story: Ten-Year-Old Syrian Refugee | UNICEF USA — ​​Hiba Al Nabolsi, age 10, a refugee from Syria, at a center in Macedonia where UNICEF helps children with education, activities, sanitation, and a child friendly space where they can play and learn.
Syrian Children - Refugee Camp Niroz | UNICEF — This UNICEF Video shows what life is like in a Syrian Refugee Camp, Camp Niroz, for children.

What's it like to be a child refugee in the UK? Newsnight — This news piece highlights the difficult realities in Kent, England as an unprecedented rise in the number of unaccompanied child asylum seekers have arrived.
In Search of Safety — This free teaching resource allows you to explore the refugee and migrant crisis with children and young people at school.
Teacher Created Lesson Plan for The Journey of a Refugee — This educational guide provides discussion prompts, additional articles, and data visualizations of the Syrian refugee crisis.
UNHCR Who Is A Refugee — This printable worksheet provides an outline of discussion questions.

Seeking Safety — This 31 page resource from Amnesty International provides classroom activities to better understand the stories and causes of refugees globally. It encourages students to draw parallels with their own lives.
Time To Flee — A one hour lesson to understand why people become asylum seekers and the difficulties they face on arrival in another country for use with young people aged 11-16.
Teaching About Refugees — This resource provides lesson plans and for educators to use in designing a unit about refugees and forced displacement. These lessons are aimed at secondary school students.
Talking to your Kids About The Refugee Crisis — This list of activities to helps families learn about refugees and find ways to make a difference.
On The Move — On the Move invites children/young people to follow a refugee family on their journey to safety. The session will take about 50 minutes, including the debrief and reflection activity.
Understanding the refugee crisis for children (power point) — A presentation with key information and questions, to explore and understand the refugee crisis with children.
Roads to Refuge — This provides general suggestions about how resources on this website can be used to develop lessons that raise awareness about refugee experiences and perspectives. Topics include Who is a refugee, Refugee Journeys, Refugee Resettlement, Refugees in Australia.
Refugee Stories: Mapping a Crisis — Includes handouts covering a variety of topics: Key terms, Refugee and IDP data, mapping the global crisis, mapping one refugee's journey, refugee stories.



Four Feet, Two Sandals by Karen Lynn Williams (Author), Khadra Mohammed (Author)
How I Learned Geography by Uri Shulevitz
Passage to Freedom: The Sugihara Story (Rise and Shine) by National Geographic Learning (Author)
Library Book: Journey Home (Avenues) by Deborah J Short (Author), Josefina Villamil Tinajero (Author)
Colour of Home by Mary Hoffman
Brothers in Hope: The Story of the Lost Boys of Sudan by Mary Williams, R. Gregory Christie
Dia's Story Cloth by Dia Cha (Author), Chiie Thao Cha (Illustrator), Nhia Thao Cha (Illustrator)
How Many Days to America?: A Thanksgiving Story by Eve Bunting (Author), Beth Peck (Illustrator)
The Blessing Cup by Patricia Polacco
Oskar and the Eight Blessings by Tanya Simon (Author), Richard Simon (Author), Mark Siegel (Illustrator)
My Name Is Sangoel by Karen Williams (Author), Khadra Mohammed
My Two Blankets by Irena Kobald (Author), Freya Blackwood (Illustrator)
The Journey by Francesca Sanna (Author)
Stepping Stones: A Refugee Family's Journey by Margriet Ruurs (Author), Falah Raheem (Translator)
Find Refugee Resettlement Agencies in Your Area — Provides a search engine for looking up local U.S. refugee resettlement partners
Rescue.org — Volunteer opportunity search engine that provides opportunities to support the International Rescue Committee
Refugee Council USA — Provides an interactive map of all U.S. based refugee resettlement organizations and nonprofits. Search opportunities and organizations by zip code.
UNHCR — Provides a list of opportunities from following and partificating in sharing information on social media platforms, staying up to date on latest refugee-related news, hosting events, donation opportunities, as well as work, volunteer, and internship opportunities.
HIAS.org — Search for domestic and international volunteer opportunities, and learn about opportunities to volunteer professional services.

Nonprofits Focused on Supporting Refugees

International Rescue Committee — The International Rescue Committee helps people whose lives and livelihoods are shattered by conflict and disaster to survive, recover, and regain control of their future.

Amnesty International  — Amnesty International is a global movement of more than 10 million people in over 150 countries and territories who campaign to end abuses of human rights.
Refugees International — Refugees international advocates for lifesaving assistance, human rights, and protection for displaced people and promotes solutions to displacement crises around the world.

International Organization for Migration — IOM works to help ensure the orderly and humane management of migration, to promote international cooperation on migration issues, to assist in the search for practical solutions to migration problems and to provide humanitarian assistance to migrants in need, including refugees and internally displaced people.
CARE — For 75 years, CARE has led the way to a better life for the world's most vulnerable people. In 2020, CARE worked in over 100 countries, reaching more than 90 million people through 1,300 projects.
Asylum Access — Focuses on legal empowerment, policy change, and global systems change. Aims to create a world where refugees everywhere can live safely, move freely, work, attend school and rebuild their lives.
UNICEF USA — Collaborate with governments and corporations, non-profit groups and social enterprises, civic leaders and celebrities, churches and other faith-based organizations, youth groups and campus groups, teachers and students and families — anyone willing to help us advocate for the survival and well-being of every child.
Migration Policy Institute — MPI provides analysis, development, and evaluation of migration and refugee policies at local, national, and international levels. It aims to meet the demand for pragmatic and thoughtful responses to the challenges and opportunities that large-scale migration, whether voluntary or forced, presents to communities and institutions in an increasingly integrated world.
World Relief — World Relief is a global Christian humanitarian organization that brings sustainable solutions to the world's greatest problems - disasters, extreme poverty, violence, oppression, and mass displacement.
Alight —  Alight is a family of organizations that works closely with refugees, trafficked persons, and economic migrants, to co- design solutions that help them build full and fulfilling lives.

Preemptive Love — Stands on the frontlines, working alongside conflict and crisis-affected communities to provide relief to help families survive today, jobs to increase stability for tomorrow, and peace-building education to break the cycles of violence and conflict.
Oxfam America — Global organization working to end the injustice of poverty. We help people build better futures for themselves, hold the powerful accountable, and save lives in disasters. Our mission is to tackle the root causes of poverty and create lasting solutions.
Resources linked on this page are created by third party organizations and do not necessarily reflect the values, opinions, or beliefs of Alltruists. Although Alltruists aims to provide family-friendly and age-appropriate content for children, adults should always be present in providing supervision while children explore resources on this page.