At-home, kid-friendly volunteer and giving projects
delivered every month.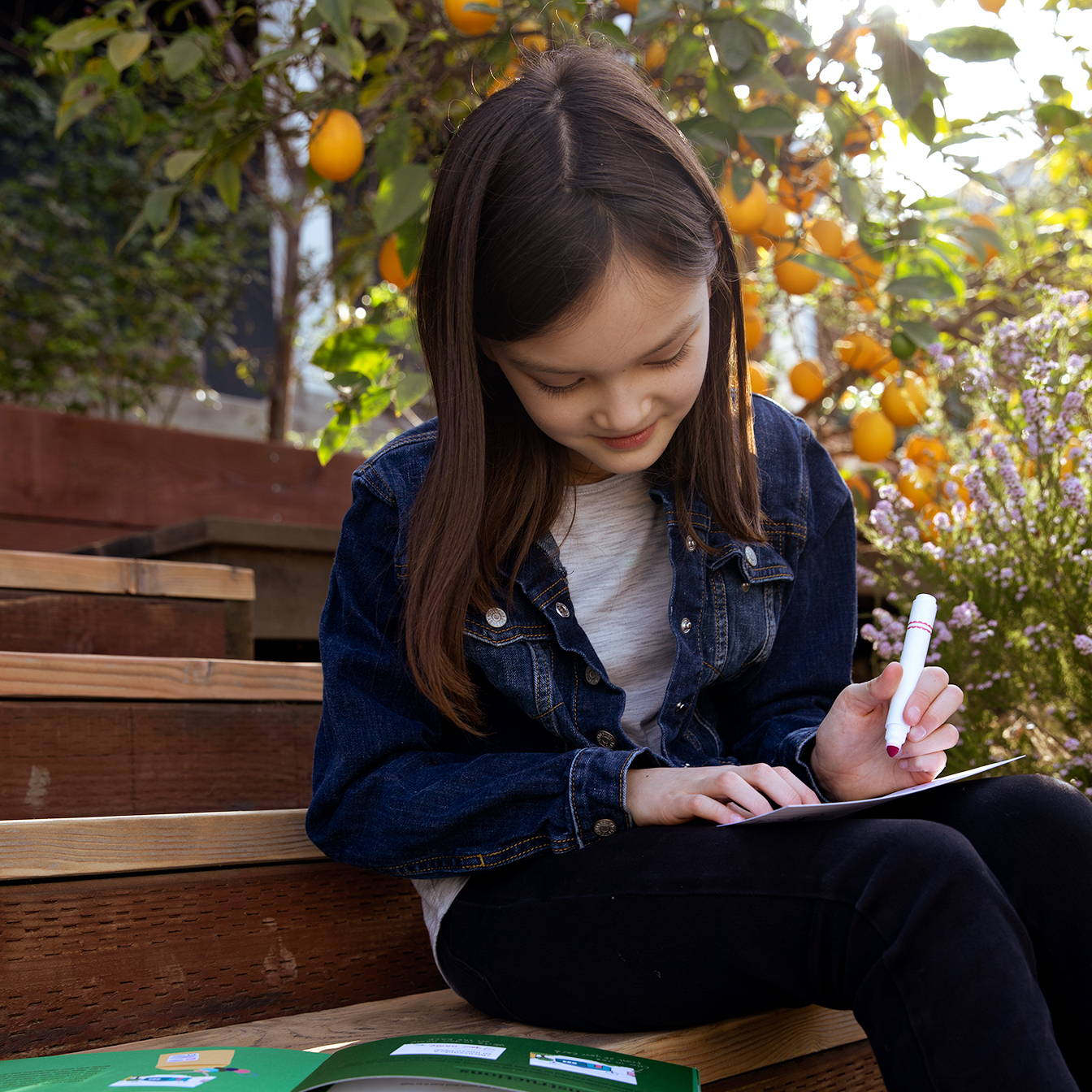 Get a monthly box of goodness-
one that will educate,
build empathy, and inspire.
Enjoy age-appropriate (best for ages 4-11) content, answers to tough questions,
fun activities, and more.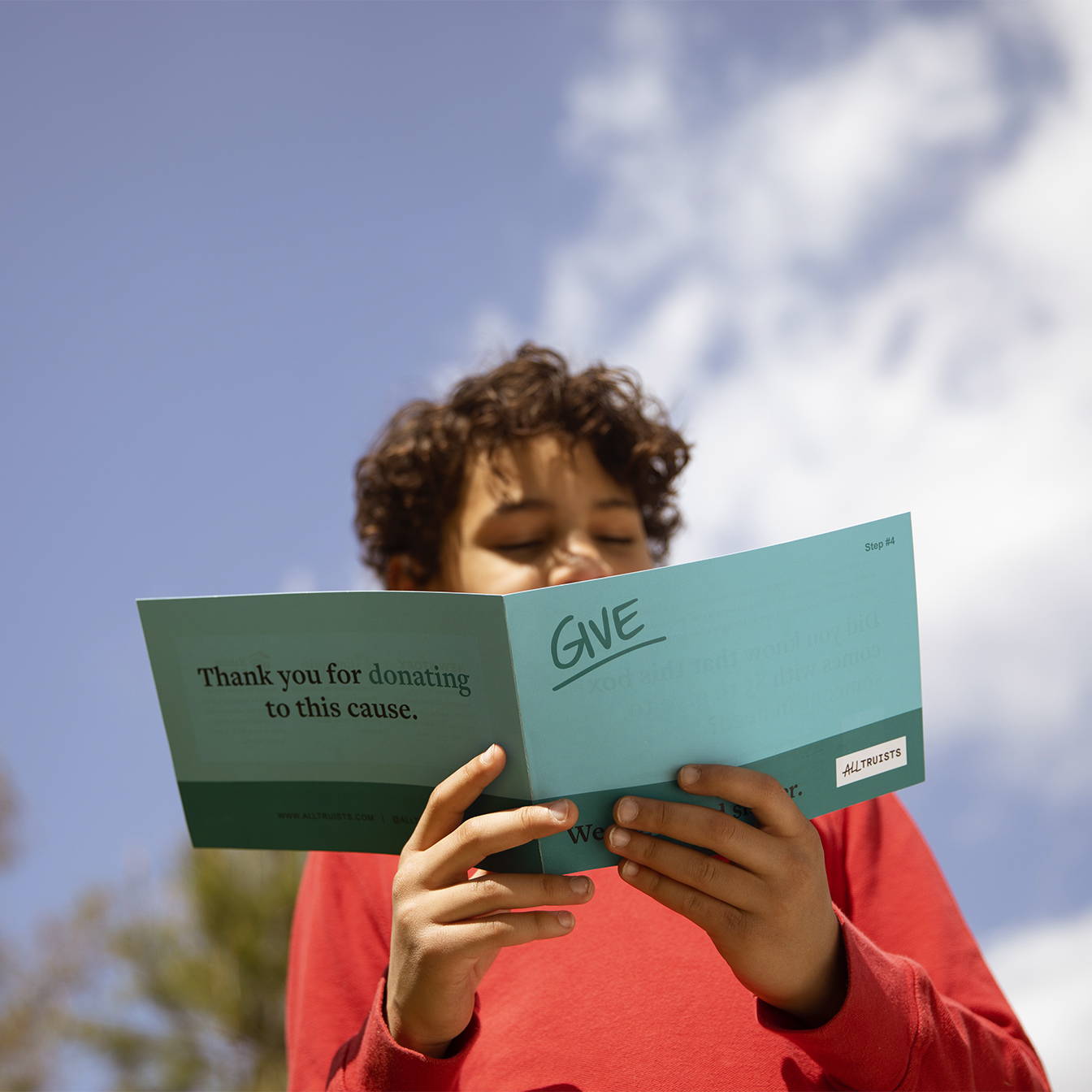 Take action through unique service
projects co-designed with
best-in-class nonprofits.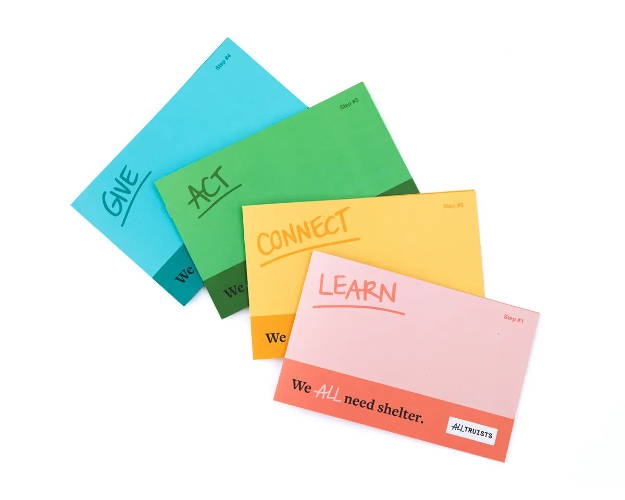 Every box experience walks kids through four steps, starting with an accessible overview of the issue at hand,
then empathy-building activities to deepen kids' understanding of others' experiences, then the volunteer project itself,
and finally a giving activity where kids can direct a $5 donation (included in every box) toward one of three relevant projects.


In our first box on homelessness, one of the empathy-building activities
is the construction of a simple home made of mini-concrete blocks,
representative of many majority world homes.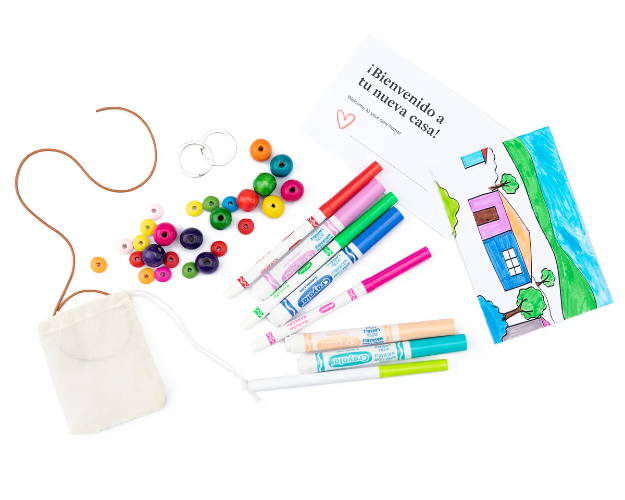 We co-designed our first volunteer activity with nonprofit partner New Story, an amazing organization
that provides homes to people living with inadequate shelter. Kids make a card and keychain
that will be delivered to New Story families in Mexico with their very first house key on it.


Plus a few more surprises....
We can't give every single detail away!
Where's the fun in that?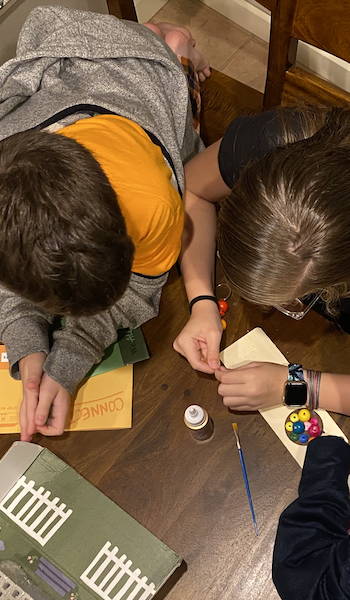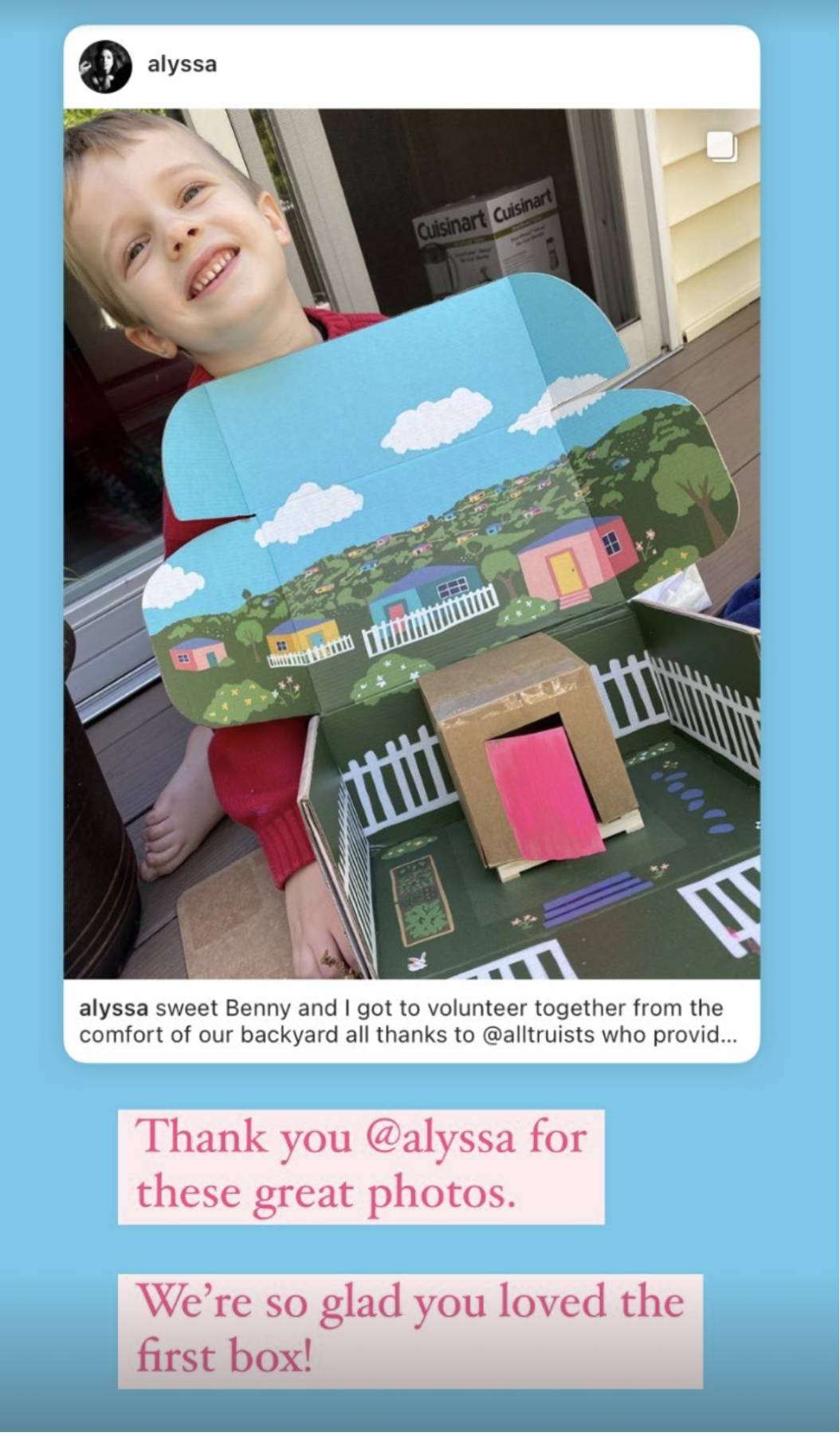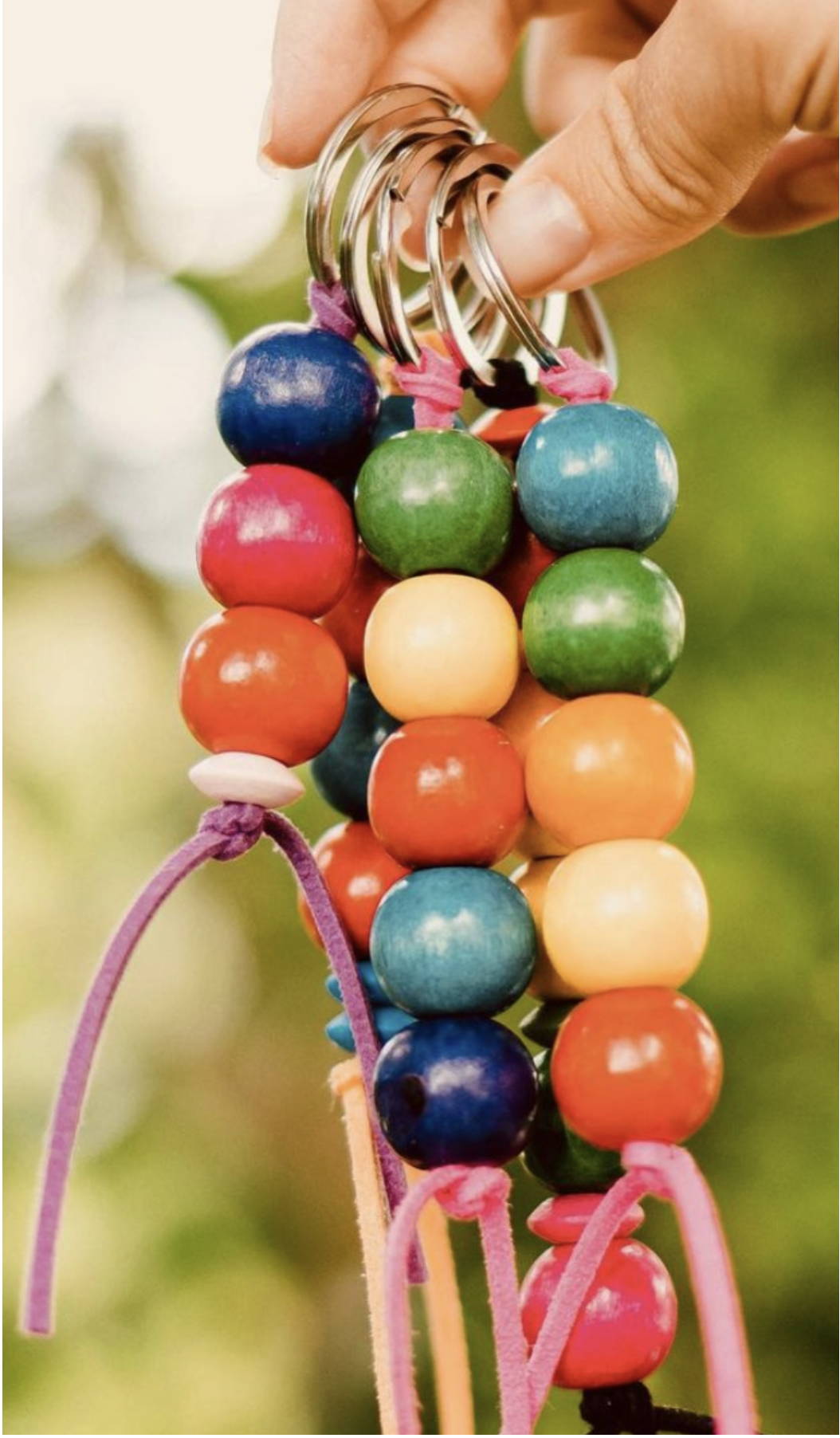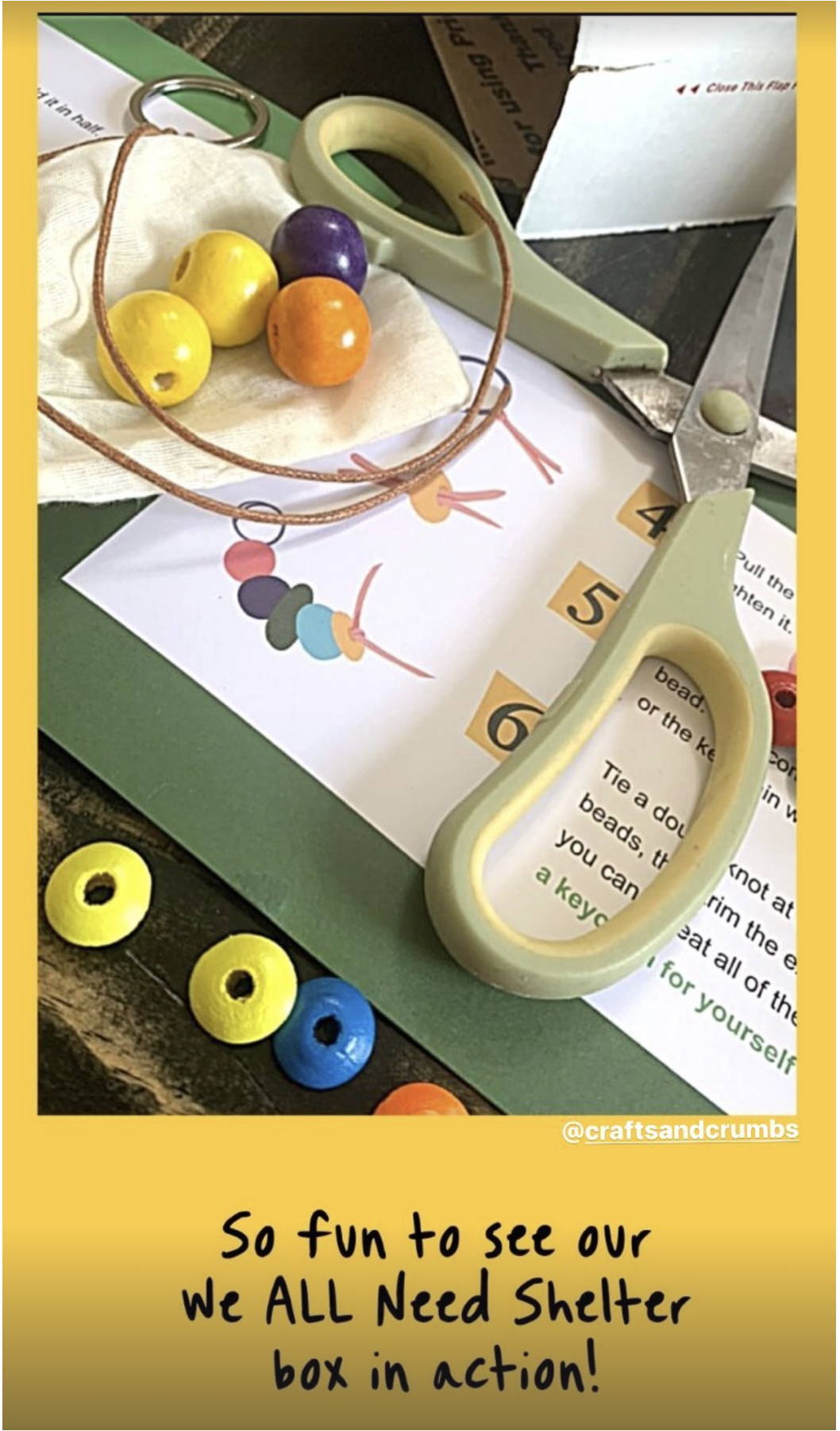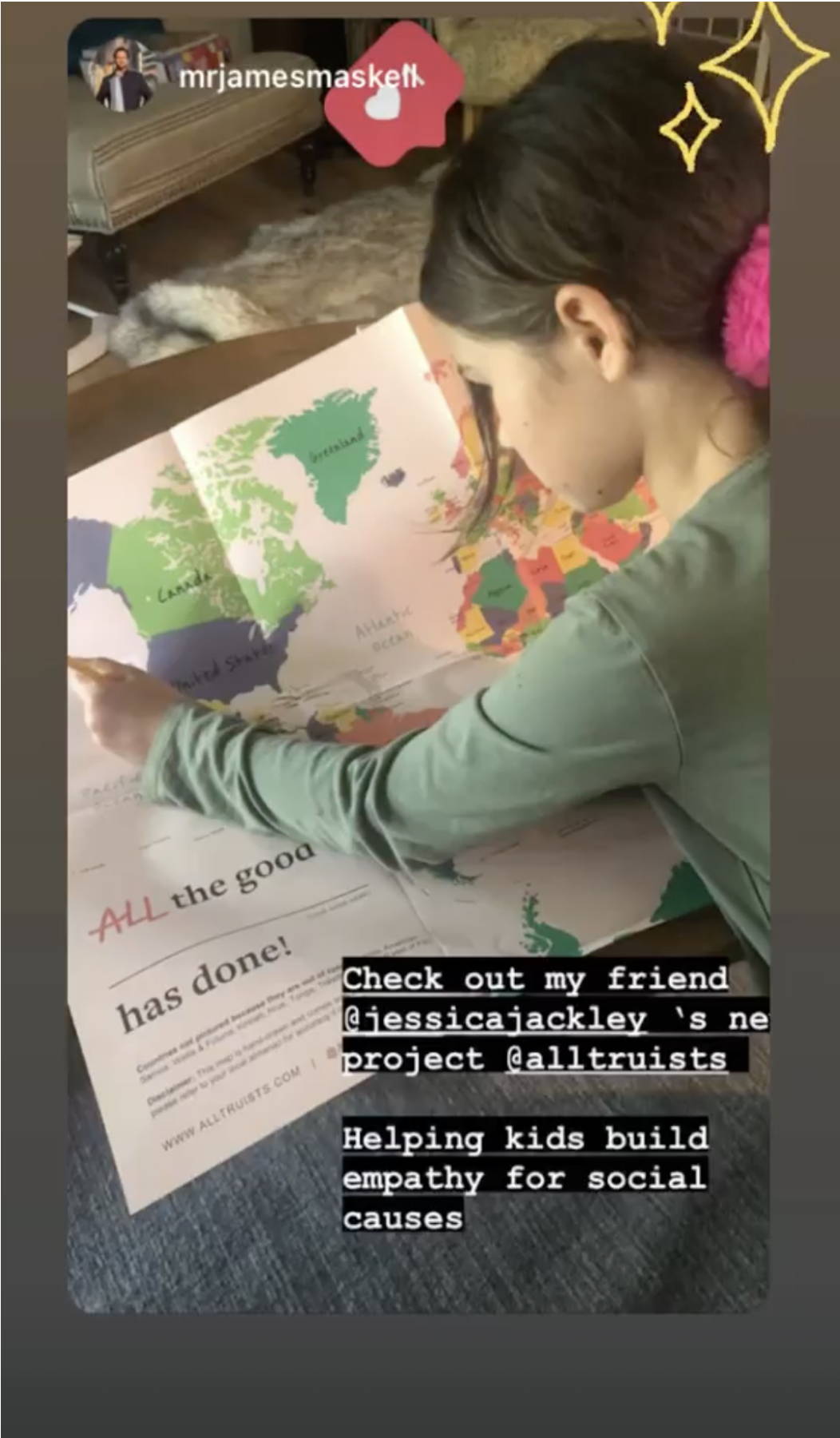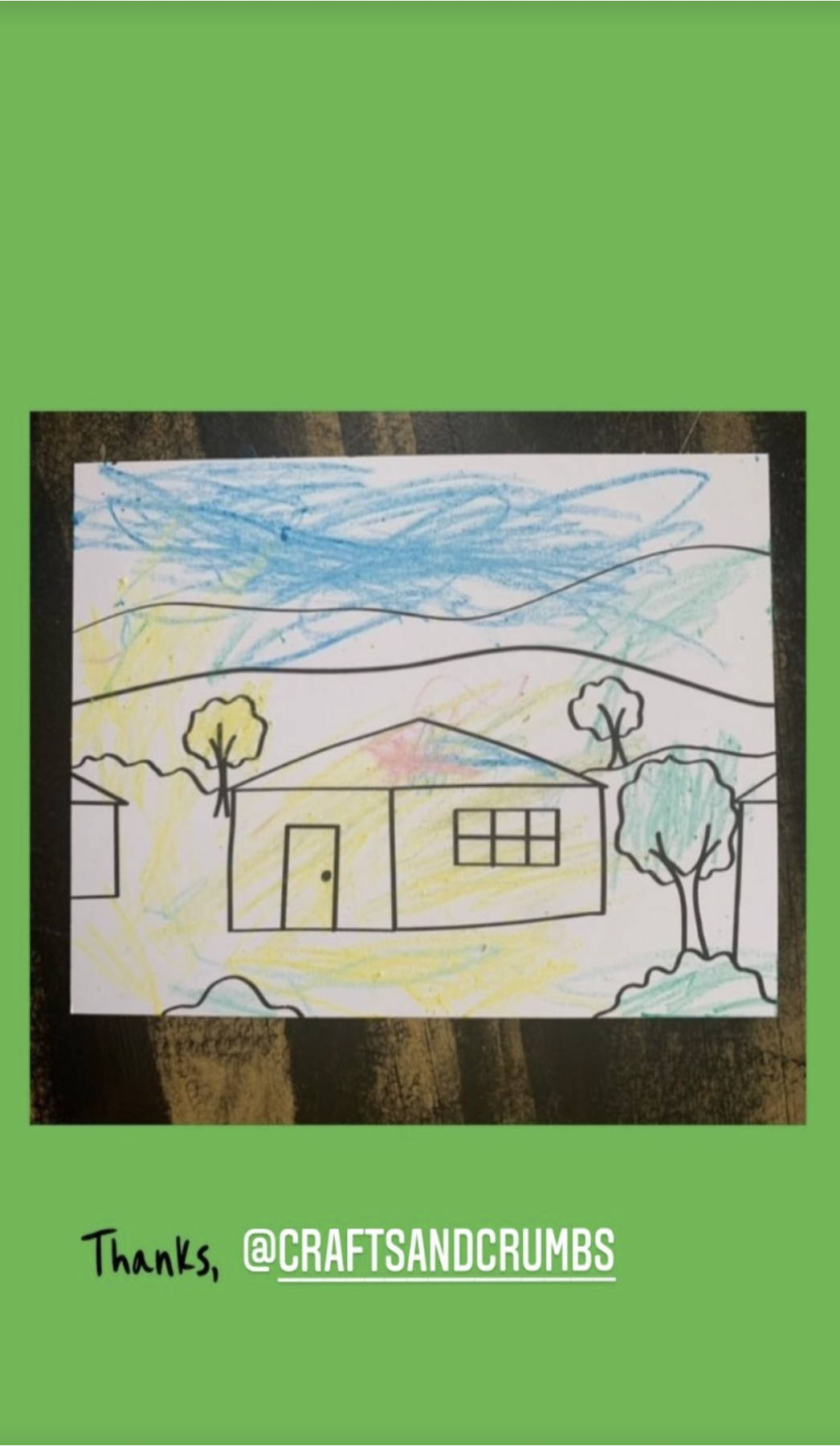 "Having been on the front lines of Facebook, I'm a huge advocate of using social media to communicate your passions. But a lot of people think that's all they have to do. Any family that buys this box has moved past slacktivism."
- Randi Zuckerberg, mom of three
"[his son] stayed interested until he finished the projects and read the booklets, which took two hours. It was a surprisingly joyful bonding experience for both of us, a combination of activity, discussion and gratitude."
- Joel Stein, New York Times
"We got so inspired we became regular donors to the featured charity last month and now feel connected to something outside of our day-to-day routine."
"Thank you for helping me talk to my kids about tough issues like homelessness and poverty. The guides make it much less intimidating."