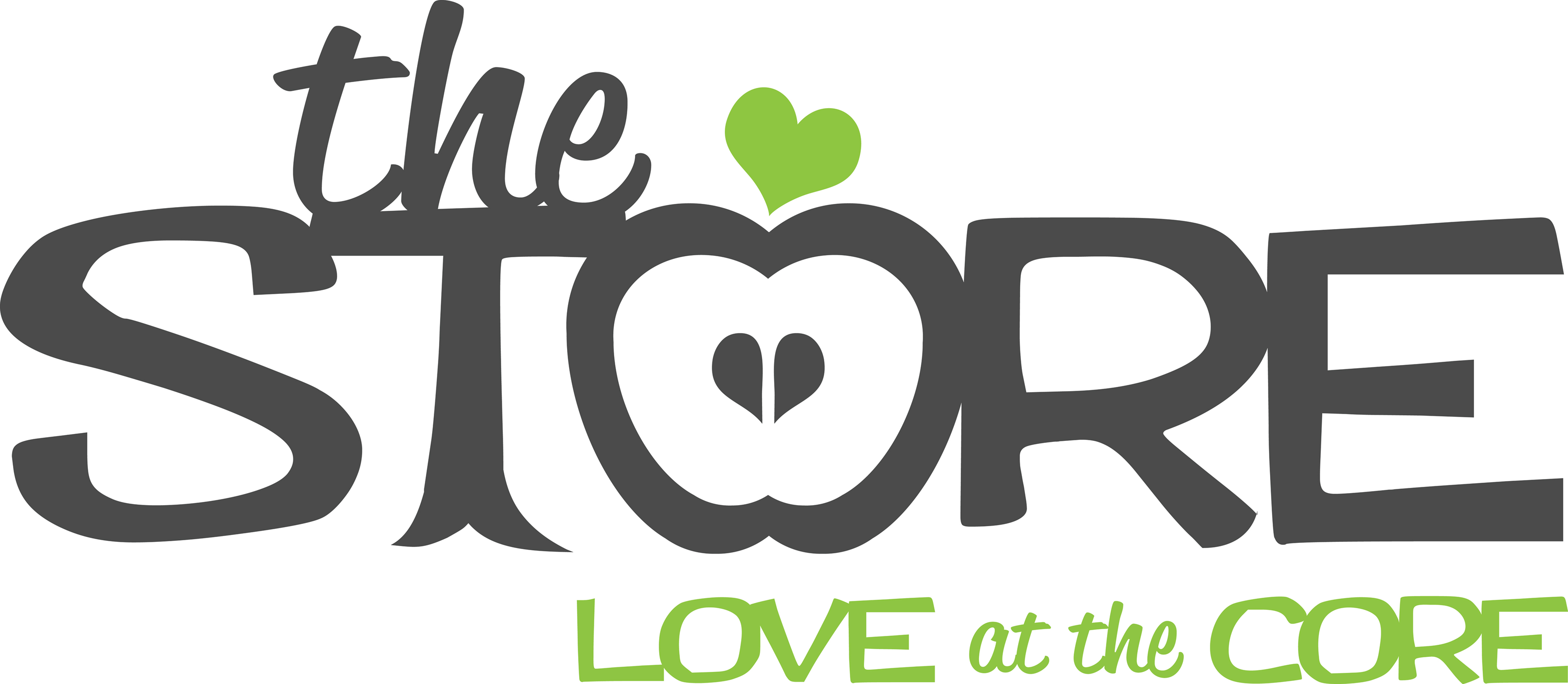 The Store operates as a year-round free grocery store allowing people to shop for their basic needs. There is no charge to those referred or to the people and agencies that send them. They may shop for food to supplement their income during times of crisis and as they work toward self-sufficiency.
When people come to The Store to get food, they go shopping just like at any regular grocery store. They take their cart through the aisles and pick what they like to eat. They check out at the cashier, get a receipt, and have their food bagged just like you do. The only difference is no money is exchanged. The Store feels this helps families feel more hopeful and respected while they are working on getting back on their feet financially.
The Store is a nonprofit organization that wants families who are struggling with food insecurity to be able to chose the foods they want and like for their families instead of receiving a premade box of food. They also can get lots of fresh fruits and vegetables! The Store opened in 2020 after years of planning by Brad Paisley and Kimberly Williams-Paisley. Brad and Kim wanted to find new ways to make sure families in Nashville, TN did not go hungry that focused on protecting every person's dignity.

Kids Respond to Child Hunger — A short video featuring interviews with kids learning about child hunger and food insecurity in America (Soul Pancake)
Two Indonesian 9-year-olds lead very different lives | UNICEF — This short video shows a day of two 9-year olds with different income levels side-by-side (UNICEF)

Sesame Street: Growing Hope Against Hunger Highlight Reel — This four minute video from Sesame Street provides an overview of food insecurity in the United States and provides interviews with kids who have suffered from food insecurity (Sesame Street)
Real Stories of Hunger: Zoey — This 1-minute clip tells the story of Zoey and her family's experience with food insecurity and connecting with local food pantry services for support (Feeding America)
Real Stories of Hunger: Samantha :30 — This video provides a look at the daily life of a single mom working to support her children while also struggling to provide (Feeding America)
The Growing Face of Modern Hunger in America — An 6-minute interview with a mother discussing her family struggles with food insecurity, low-income, and in providing for her family (Cooking Up a Story)
Feeding America: Ending Child Hunger — An overview of programs offered by Feeding America which focuses on ending child hunger in America (Feeding America)
Child Hunger is an Everyday Struggle A portrait of a family of three struggling with food insecurity, despite having full-time employment and shelter (Child Hunger Ends Here)
How NYC is Feeding Kids During the Pandemic — A short, 7 minute documentary focusing on NYC food pantries and their limited capacity to respond to the increased needs of their community during the COVID19 pandemic (No Kid Hungry)
What Are You Hungry For? — This short video interviews Marvin, an young man who migrated to the United States when he was 4 years old and through his own journey became passionate about sustainable agriculture and the environment. Learn about the garden he has started and the impact he has made by providing fresh foods and vegetables and educating others (No Hungry Kid).
Pulitzer Center — The pulitzer center provides programs for K12 Teachers and Students. This Lesson Plan on food insecurity provides a basic introduction to the concent from both scientific/environmental and social studies perspectives, as well as includes writing activities.
A Kid Can Change the World Cow Pack — This educational activity pack will help kids ages 4–10 learn why a cow can be a way to help families have healthier food and better nutrition
BitsofPositivity — Run by an author and a Montessori educator, this blog provides a list of at-home activities for children to do with their families to learn about fighting hunger.
Learning to Give — This educational resource designed for students K-12 provides a simulation to help children understand the number of people in the world that live with food insecurity daily.
Food Insecurity — Designed for children in grades 3, 4, and 5, this educational guide asks students to define food insecurity and scarcity of resources. They use problem-solving to share a scarce resource.
The Hunger Tree — A lesson exploring the root causes of hunger for elementary students. This lesson from The World Food Program helps students think about hunger, why it occurs and what they can do to help.
UNICEF Kid Powerups — A unique and creative approach to generating donations for food insecurity individuals globally. As your kids interact with the physical activity and social-emotional learning videos (at home or school), they unlock critical support (food, medical supplies and more) that UNICEF distribute to children in our global and local communities
Hungry to Help Family Action Plan — This printable resource provides family with a starting curriculum for imagining taking action in your local community, cultivating empathy, and reading about and reflecting on the experiences of others.
Feeding America Activities For Children — A great resource to help families engage with children on the issues of hunger and food insecurity in America. Includes conversation starters, creative challenges, and other activities.
Food Security Game — A 20 minute activity designed to teach fundamental concepts about food security and includes discussion questions. Created by the Environmental Activities for Youth Clubs and Camps.
5 Activities to Teach Preschoolers About Hunger — This blog provides 5 different activities for families to participate in and help teach their children about food insecurity and hunger

OXFAM Toolkit— This Printable toolkit provides families with an outline for hosting a cause-based party. The toolkit helps families design gatherings centered around creating change and taking action towards fighting an area of social injustice.
10 Ways to Stop Hunger — This article provides an overview of the primary areas environmentally, socially, culturally, and politically that contribute to food insecutiry (BorgenProject.org)
9 Solutions to Global Hunger until 2030 — Provides additional information on the many factors impacting food security such as climate change, forced migration, gender equality, food waste reduction and a need for disaster risk reduction (ConcernUSA.org)
Teaching Children About Hunger — Feeding America published a brief post on their blog about teaching children about hunger. In this article, Mary Hyland and Lisa Kennedy, who are two second-grade teachers, describe their great experience teaching children about food insecurity (Feeding America)
Teach Children About Hunger and Poverty —  PTO Today provides a brief article on how to teach children about hunger and poverty. The article recommends and explains how educators can devote a day to hunger, invite speakers from local hunger organizations, do a hunger simulation, show kids how they can help, visit a food bank, and more (PTO TODAY)
Why Hunger Can Grow Even When Poverty Doesn't — The New York Times as published an article on why hunger can grow even when poverty doesn't. The article explains how the two issues are linked, but the relationship between the two is not always simple, especially now during the coronavirus pandemic. Specifically, a guide to understanding hunger and poverty is provided, which discusses how poverty is measured annually but people eat daily, most people who are food insecure are not poor, and more (New York Times)
What is Food Insecurity? — An informational overview from Feeding America on understanding the primary causes of food insecurity in America as well as the primary groups impacted by the issue (Feeding America)
New Poverty and Food Insecurity Data Illustrate Persistent Racial Inequities — An overview of how in both good economic times and bad, Black and Hispanic families consistently experience crisis-level rates of poverty and food insecurity, especially when compared with their white counterparts (Center For American Progress)
The New Faces Of Pandemic Food Insecurity: Hungry, Worried ... Yet Generous — A photo essay of the impact of the pandemic on food security globally (NPR)
New federal study shows safety net helped prevent widespread hunger during the pandemic — Spending on Agriculture Department domestic food aid reached historic high last year, enabling many American families to keep enough food on the table (The Washignton Post)
Healthy Food Donation List — This resource provides an overview of what foods are most needed when selecting what to donate to food banks
Find Your Local Food Bank — An online resource for finding local food banks accepting donations
Create The Good Food Drive — This resource provides an instructional overview of tips, tools and resouces for organize to organize a local food drive.
Pure Growth Project — Community gardens are a great way for you to either grow produce for your own family or support the growth of fresh, sustainable food for your neighbors. Use the map to find a garden in your area.
Homeboy Industries — (Social Enterprise) provides food for vulnerable seniors and food insecure residents of Los Angeles. They turned the Homegirl Café Kitchen and Restaurant into an emergency meal production facility that has now produced and delivered more than 350,000 nutritious, fresh meals to vulnerable communities. By purchasing their items, they provide needed food donations.
Mutual Aid Network — Mutual Aid Network provides a domestic map of efforts to fight food insecurity. Look up local organizations, volunteer opportunities, or food banks to support.
Meal Delivery to Seniors — Sign up to support Meals on Wheels for Seniors by providing assistance with meal delivery and distribution
Project Giving Kids —Project giving kids provides families with resources to help get involved in a variety of issues. They offer an activity finder tool and a give back app, both which include ways to fight hunger locally.

Free Rice — UNWFP created a game called Free rice, which provides a vocabulary enrichment game for kids that also donates rice to those suffering from food insecurity. The game is also available as an app.

Giving Back App — Project Giving Kids created a search tool, also available as an app, to help kids and families identify ways to give back to select causes. Filter projects by location, duration, or action.
Pulitzer Center — The pulitzer center provides programs for K12 Teachers and Students. This Lesson Plan on food insecurity provides a basic introduction to the content from both scientific/environmental and social studies perspectives, as well as includes writing activities.
Kid World Citizen — A great online resource to help kids and families thoroughly engage and participate in domestic and international issues. Provides links to other lessons/activities.

The Full Plate — An online magazine dedicated to teaching kids about hunger. Provides inspirational stories to take action, outlines ways to get involved locally, and highlights different programs dedicated to fighting food insecurity
Nonprofits Focused on Food Justice

Action Against Hunger — This organization works across 50 countries and has been working in the space for nearly 40 years. They provide $.93 of each $1 donated directly toward programs to fight food insecurity and hunger
Feeding America — Feeding America is the largest domestic hunger relief organization in the United States. With a cast volunteer, donation, and staff network, they help minimize food waste and provide food access to many food insecure individuals
Food Bank for New York City — Provides affordable and nutritious options for New Yorkers struggling with food insecurity. The Food Bank's initiatives focus on direct services, food sourcing and distribution, nutrition and health education, financial empowerment, disaster relief, and policy and research
Freedom from Hunger — A California-based charity focusing on food insecurity and hunger for women and people suffering from food insecurity. Additionally, Freedom from Hunger offers support to equips families with education and health services to improve their financial situations, protect their health, and achieve lasting food security.
The Hunger Project — The Hunger Project is a global organization dedicated to empowering people to learn self-reliance. Focused on women-centered strategies in Africa, Asia, and Latin America, their goal is to teach families to build better futures for their children.


No Hungry Kid — No hungry kid fights food insecurity in America for children through working with school breakfasts, summer meals, and after-school programs.
Non profit organizations fighting hunger and food insecurity due to COVID19 — This list provides a variety of organizations dedicated to minimizing hunger by redirecting food waste, creating financial and food assistance programs for those whose industries were impacted by COVID19
World Central Kitchen — WCK uses the power of food to nourish communities and strengthen economies through times of crisis and beyond.
Heifer International — Focused specifically on donating livestock such as cows, goats, and poultry, Heifer International has a unique model to help approach those in need increase their income and assets to improve stability.
Meals on Wheels — Meals on wheels focuses on delivering meals in the United States to individuals and families unable to purchase or prepare their own meals.