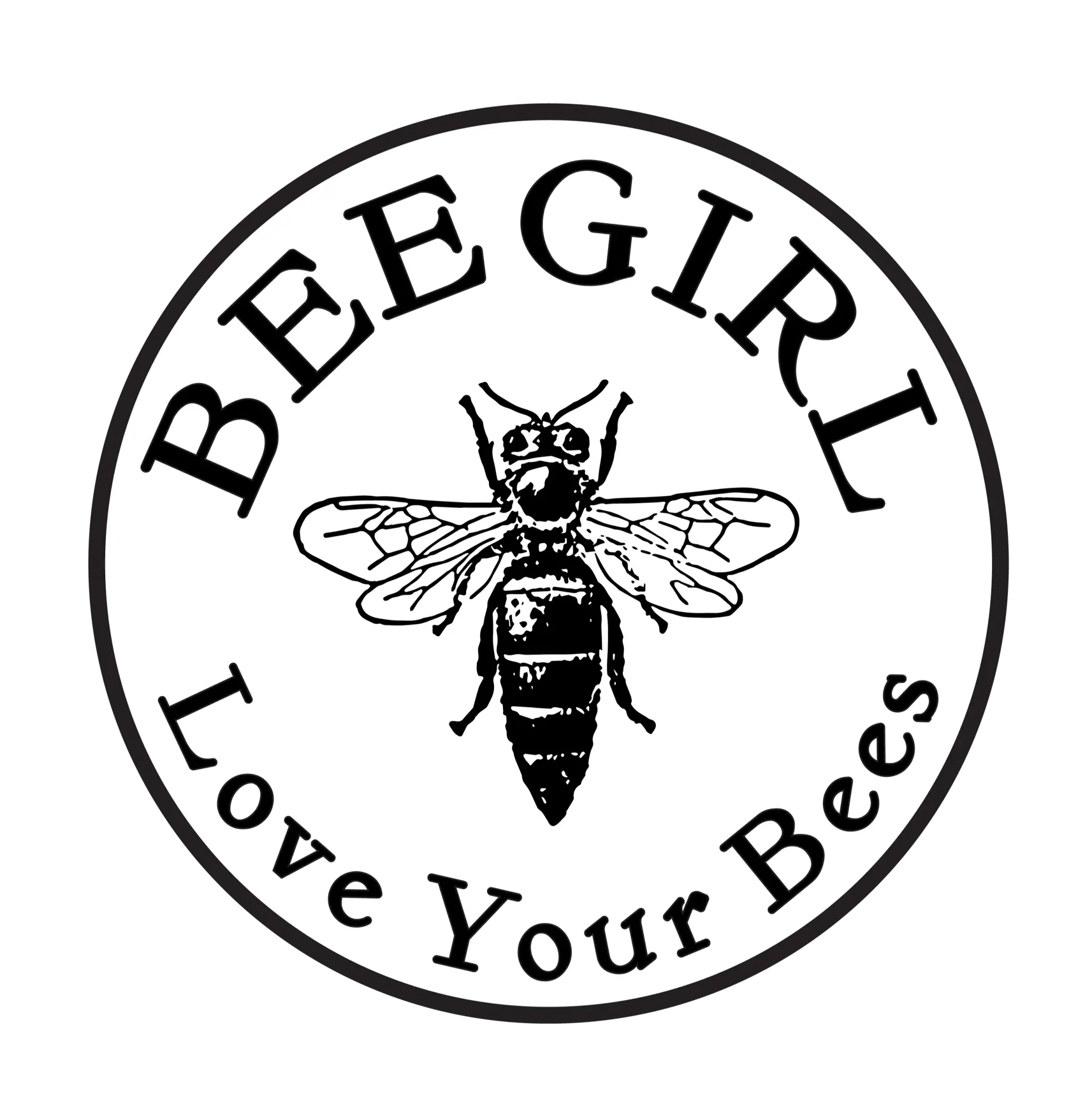 Bee Girl is a nonprofit organization whose mission is to educate and inspire communities to conserve bees, their flowers, and our countryside.



To learn more about or support Bee Girl directly, we encourage you to click the link below!



Become a Bee Friendly Farmer — This five-minute video explores the importance of becoming a bee-friendly farmer program which promotes sustainable farming practices for pollinators. There are currently 800 bee-friendly certified farms in the bee friendly farming network in the united states (California Almonds Youtube)
NOVA Bees Tales from the Hive — This documentary explores the anatomy of a hive, the social interaction of bees, and unpacks their ability to use dance as a language. Dances (NOVA)
How Do Honeybees Get Their Jobs? | National Geographic — This three minute video explores the inner workings of a bee's brain and the various stages of life male and female bees go through (National Geographic)
Pollinators: The producers behind your cup of coffee — This short video interviews Simon Potts of the Science-Policy Platform on Biodiversity & Ecosystem services discusses the unique and important benefits all humans have as a result of pollination (GlobalgoalsUN)
Protecting Pollinators — This one-minute video provides an overview of how climate change and human behaviors create threats to biodiversity and polar habitats (UN Environmental Programmes)
Pollination of Flowers for Children | Kids Classroom Video — This video provides a 6 minute animated introduction to the process of pollinator flowers, intended for K - 3 (Homeschool Pop)
Busy Bees — This video provides 4 minutes of animated fun for kids to discover insects, pollinators, and the importance of bees in particular (SciShow Kids)
Teach Kids About Pollination — This at-home educational demonstration shows families how to create wands/sticks that you can use with kids to pollinate plants in your own neighborhood and forest (Woodland Classroom)
How Do Honeybees Get Their Jobs? — This 10 minute video details the progressive stages each kind of bee experiences throughout the course of their lifetime (National Geographic)
How Honey is Made — This 5-minute video details the process of gathering honey from hives, processing it, and preparing large batches of honey for commercial distribution to the public (Discovery Channel)
4-H Pollinators —  This downloadable resource provides guides for Pre-K-10 to help provide educational activities for a variety of pollinators from bees, butterflies, hummingbirds, and bats.
Pollinator Curriculum — provides a variety of resources that are printable one-day activities to multiple week long lesson plans (pollinator partnership)
Pollinator Lesson Ideas — Provides a variety of printable lesson plans for pollinator-themed lesson ideas for kids. Includes other options for creating habitats for pollinators such as raising butterflies and making and planting seed balls (Gardening Know How)
Create a Buzz Guide to Pollinating Insects — An visual resource for educating kids on a variety of most common pollinators and creating habitats that nurture and protect them. that provides videos and a printable diagram (Eden Project)
National Wildflower Center — Provides educational resources for learning more about the many ways wildflowers bring biodiversity, delight, and colour into the lives of communities (Eden Project)
Growing Landscapes to Help Bees and Other Pollinators — An In-depth guide for creating and cultivating pollinator friendly landscapes. Includes extensive resources for a variety of other areas such as pollinator conservation, biology and identification, and learning how to be a volunteer citizen scientist.
2019 visual booklet on pollinators and pesticides: Keeping our bees safe — An 8-page illustrated guide to understanding the importance of bees, climate change, pesticide usage, and other factors affecting bee populations, and an overview of policy management and change opportunities (UNep)
Keep Going, Keep Growing: Pollinator-Themed Activities for Kids! — This resource provides 8 different pollinator themed learning activities for kids such as a pollinator scavenger hunt, planting pollinators guide, pollinator puzzles, educational videos and more (pollinator.org)
The Buzz on Bees — This two page detailed and illustrated Times Magazine describes the honeybee anatomy, their intelligence, the major threats to their species, and their social and migration patterns (Times Magazine)
Let's BEE Friends — This 20 page activity guide for kids provides a variety of bee and pollination themed activities and learn more about pollinators lifecycles. Aimed for kids K - 3rd (Edmonton & Area Land Trust
Pollinator Friendly Cookbook — This 26 page printable PDF details recipe ideas for meals comprised primarily of pollinator friendly foods for kids. Meal planning with this guide provides an opportunity to learn more about many plant species and how they interact specifically with with pollinators (pollinator.org)
Buzzing with Life — This beautifully illustrated guide published by the United Nations dives into the many different areas of sustainable development that rely on pollinators (UNDP.org)
Countries urged to prioritize protection of pollinators to ensure food security at UN Biodiversity Conference — This article provides an overview of the importance of improving pollinator density and enhancing their environments in order to help achieve the Sustainable Development Goals (UN.org)
Celebrating the greatest of all pollinators—bees — An overview of the importance of pollinators, the most important contributing factors to bee population risk, and a few suggestions as to how to help manage pollinator environments at home (UNep)
Pollinators Under Threat, So What? — This article explores the greater consequences of what it means for pollinator species and environments to be under threat (UNep)
For the Butterflies — and the Rest of Us — A look at the need for pollinator environmental support and some of the primary ways new construction, farming practices, and environmental protection services are increasing efforts across private, corporate, nonprofit, and legislative initiatives to help save pollinators (New York Times)
Farm pesticides killing more bees - study — Learn more about agricultural pesticides use and their impact on bee and pollinating insect populations (BBC)
'The Pollinators' Review: Fight of the Honeybee — Colorful close-ups of thriving bees and interviews with experts show the trials that the bees and the food supply face in the United States (New York Times)
Plan Bee: The Rise of Alternative Pollinators — Honeybees are under siege, straining the business of farming. Now growers are turning to other bee species to help their crops (New York Times)
Blowing Bubbles to Pollinate Flowers — Researchers in Japan have developed a soap bubble-based pollination method that is as effective as doing it by hand (New York Times)
How You Can Help Count and Conserve Native Bees — Honeybees and their problems get the most attention, but scientists are using tactics learned from bird conservation to protect American bees (New York Times)
Pesticides Are Worse for Bees Than Previously Thought, Research Shows — A short read detailing agrochemical effects on pollinator populations (The Swaddle)
Volunteer to be a Citizen Scientist — Provides a list of opportunities and programs to learn about how to contribute locally to bee conservation. Examples include filling out volunteer surveys for organizations conducting independent research on pollinator habitats and wellbeing (University of Minnesota Extension)
Become a Bee Friendly Farmer — Learn more about becoming a part of the Bee Friendly Farming programs locally in your area. Bee Friendly Farming programs provide opportunities to engage at various levels, from partnering with local farmers, farming your own garden, or supporting companies that are BFF certified (Pollinator.org)
Ecoregional Planting Guides — Search through your local zip code to learn more about local plants that would support pollinators in your region. Provides localized guides to specific geographic areas and resources for developing pollinator friendly habitats (Pollinator.org)
Project Wingspan — Project Wingspan desk to increase monarch and rusty patched bumblebee (RPBB) habitats by engaging public land managers and private land stewards across a 9 state region with the goal o securing of 15, acres of high-quality monarch and RPBB habitat (Pollinator.org)
VolunteerMatch.org — A great search engine for identifying local volunteer opportunities for different area groups. To connect with local nonprofits doing work related to pollinators, search for key terms such as pollinators, gardening, and kids, with a local zipcode.
Million Pollinator Garden Movement — The million pollinator garden provides a variety of educational resources for planting pollinator gardens, supporting pollinator friendly businesses, registering your garden to the national network of "BEE counted" pollinator gardens, educations on sustainable planting, and provides educational flyers to help spread the word (millionpollinatorgarden.org)
Pollinator Friendly Alliance to Take Action — Provides multiple ways to protect pollinators in your local community from volunteering with the alliance, signing up for monthly conservation updates, or contributing financially to nonprofit organizations.
Helping in your Backyard — This resource from the National Park Service includes multiple resources such as  pollinator planting guide and comprehensive planting guides for gardening (NPS.gov)
Urban Pollinators/Bee Watchers — Depending on your location, there may be opportunities to join local conservation projects whose aim is to increase the understanding of bee diversity in urban environments (Project Dragonfly at Miami University)
Pollination for Students and Teachers — Provides a comprehensive list of other resources/links to educational and volunteer opportunities for students and teachers (seeds.ca)
World Bee Day — May 20 is recognized as "World Bee Day". This website provides news, events, ideas for celebrating world bee day, and toolkits (worldbeeday.org)
Bee Friendly Farming — A downloadable handbook & blog dedicated to supporting farmers and growers in promoting pollinator health on their lands (pollinator.org)
Nonprofits Focused on Bee Conservation

The Bee Consrvancy.org — Protecting Bees, Building Habitat, and Strengthening Communities Together
Bees for Development — An international organization that focuses on beekeeping as a poverty alleviation tool and helps preserve biodiversity globally
BEES for the World — Based out of Germany, this organization is dedicated to designing supply chains or high quality organic-certified bee products globally.
Elephants and Bees Project — Based out of Kenya, this organization grew into a partnered conservation project for both bees and elephants. This organization uses beehive fences to help keep elephants off of farmland and project farm crops and pollinator habitats.
Pollinator Partnership Canada — The Pollinator Partnership Canada is a register charity dedicated to the protection and promotion of pollinators and their ecosystems throughout conservation, education and research.
UTMT Society — Based in India, the UTUM society works with small farmers in tribal communities on keeping with indigenous bees
Wheen Bee Foundation — Dedicated to supporting research projects and activities aimed at keeping bees healthy across various government and industry sectors.
Planet Bee Foundation — Dedicated to creating a green-minded generation by spotlighting the struggling bee to foster environmental literacy and stewardship, empowering individuals to take action.
Pollinator Partnership — Aims to promote the health of pollinators critical to food and ecosystems through conservation, education, and research
The World Bee Project — This organization uses data driven innovative solutions to address pollinator health challenges across a variety of different sectors.
Purple Hive Project — Based in Australia, The Purple Hive Project supports researchers helping to protect at-risk bees in Australia.